Imagination can take you anywhere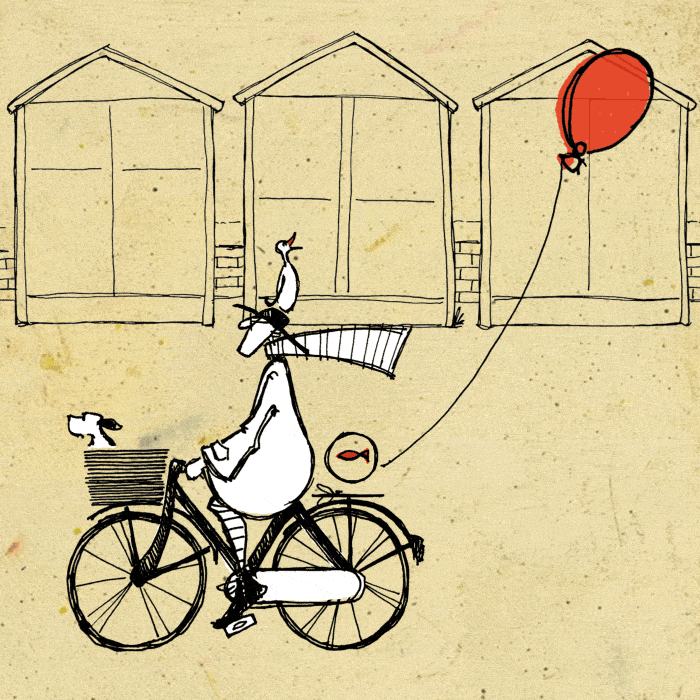 Little Mustard Club
Memberships now open for 2024 at www.littlemustardclub.co.uk
CHRISTMAS GIFT MEMBERSHIPS NOW ON SALE
We have been running our Club for 3 years now. For new comers we have a lovely WELCOME BOX and for every successive year you join us there's an exclusive self published signed limited edition print
MEMBERSHIP PERKS for 2024
💛priority access to all 2024 shows at www.samtoftoriginals.co.uk💛
A unique opportunity to see YOUR PET IN MY NEW PAINTINGS
20% discount code when you join up to use immediately
Year round a 10% discount at our online shop
An invitation to our Club Members Studio Sale
Quarterly Newsletter
find out more at www.littlemustardclub.com
See YOUR pet in my new paintings
CLUB MEMBER SPECIAL
JOIN THE CLUB
Welcome to the WONDERFUL world of Mustard
I first met Mr Ernest Hemmingway Mustard meandering along the Prom at Brighton. I'd not lived here long and was intrigued by this eccentric figure wearing an oversized Macintosh, stripy tights and a strange wide brimmed hat a bit like that of an old-fashioned preacher man. Kind curious eyes peered at me from behind wire rimmed spectacles and he held a small plump dog on the end of a long string. I'm afraid it was love and first sight.

Ernest is a quiet man, not a shy one, and once we started talking the conversation flowed. Sitting on a bench gazing out to sea with his little dog nestling between us, from time to time he'd reach into a well stuffed pocket for a handful of toffee humbugs which he carefully unwrapped and fed to the little dog. Apparently the wrappers were not good for her and got stuck in her throat.

She'd turned up on their doorstep as a stray. He'd guessed her early years had been spent on the wild and windy streets, fighting the seagulls for old bags of chips and pizza crusts left by day trippers next to overflowing bins. In fact it was her tipsy leggies (after eating a whole packet of discarded cherry brandy truffles) that had caused her to fall down the stairs of their not so damp basement flat on the Brighton Hove border all those years ago. And Violet, his dear lady wife, named her Doris Jane after her late mother.

Ernest is one of those people you warm to right from the start. I said that I'd love to share his stories with a wider audience, and as I'm more of a painter than a writer we decided there and then that I should become his official picture maker. And with his generous spirit and my flaky little paintbrush we bring you a whole world of Mustard (which we think is Wonderful). Come on in, you're all welcome. There's so much to discover and we hope to make you smile. We even got a little Club.
Things to do, Things to see
Sam doesn't get out much. Like Mr Mustard she generally prefers to keep things simple and dedicates a lot of time to creating things that can be enjoyed freely wherever you live. Join us on Instagram and Facebook for the latest News

DOG and BONE gallery
Brighton's smallest Open Submission gallery is housed in two lovingly restored red phoneboxes in Powis Square up a steep hill but not too far from the sea. Monthly shows are carefully curated by Amber Elise and Sam's dear little gallery is one of Brighton's hidden treasures. You can follow on social media, visit in person or put forward an idea for your own show. Contact hello@amberelise.com
LITTLE MUSTARD CLUB
Now in its third year we are welcoming new members for 2024
The ethos will always be to keep things small and special, generous and well considered. Limited memberships, Club discounts, Priority Access to our online shows at www.samtoftoriginals.co.uk and a unique opportunity to see your pet in one of my new paintings.
The delightful WELCOME BOX makes an ideal surprise gift for yourself and will fit conveniently through a large letterbox PLUS And for the Mustard Lover in your life, How about a Gift Membership?
www.littlemustardclub.com
MUSTARDSHOP ONLINE
Our online shop is run by Nan Mustard from her garage in Cornwall. Nan gets younger everyday and loves packing things up nicely and trundling down to the local post office with her little trolly. Specialising in exclusive self published prints and old favourites, here you will find things you won't get anywhere else. Sam has sneakily drawn little original sketches on most of the prints Nan has in stock. They're officially called remarques and Nan has the largest collection available. Expect nicely wrapped parcels, steady service, lots of love and maybe a surprise gift or two. You're welcome x
MUSTARD HAMPERS
A separate website for all your gifting needs run by Sam's sister Louise at www.mustardhampers.co.uk

ORIGINAL WORK AVAILABLE AT WWW.SAMTOFTORIGINALS.CO.UK
including paintings, bronzes, ceramics and jigdolls
These shows sell out quickly ( often within hours ) so please sign up on our email list to be the first to know when sales go live. To help avoid website crashes at these busy times, we are now operating a Priority List including Club Members and all Previous Buyers from samtoftoriginals
THE SAM TOFT ROOM!

As you may know, Sam's work is sold at lots of places far and wide. The list keeps changing and growing, shops close down and new ones open up and we all got so confused that we can't say exactly where to go any more. But there are many MANY outlets all over the world, on Google and at big Amazon, all over ebay and at a little stall at Crewe market or so I hear. There are calendars, mugs, posters, limited edition prints and new licenses being negotiated each year. It's hard to keep up! But rest assured we have you covered for a one-stop-Mustard-shop at Braithwaite Gallery in York. If you are lucky enough to visit, they are a small independently run gallery with a dedicated Sam Toft room, excellent customer service and great mail order options at www.yorkartist.com Personal friends of Sam, Anne and Mark stock work by many other artists besides, and are very lovely people.